Dust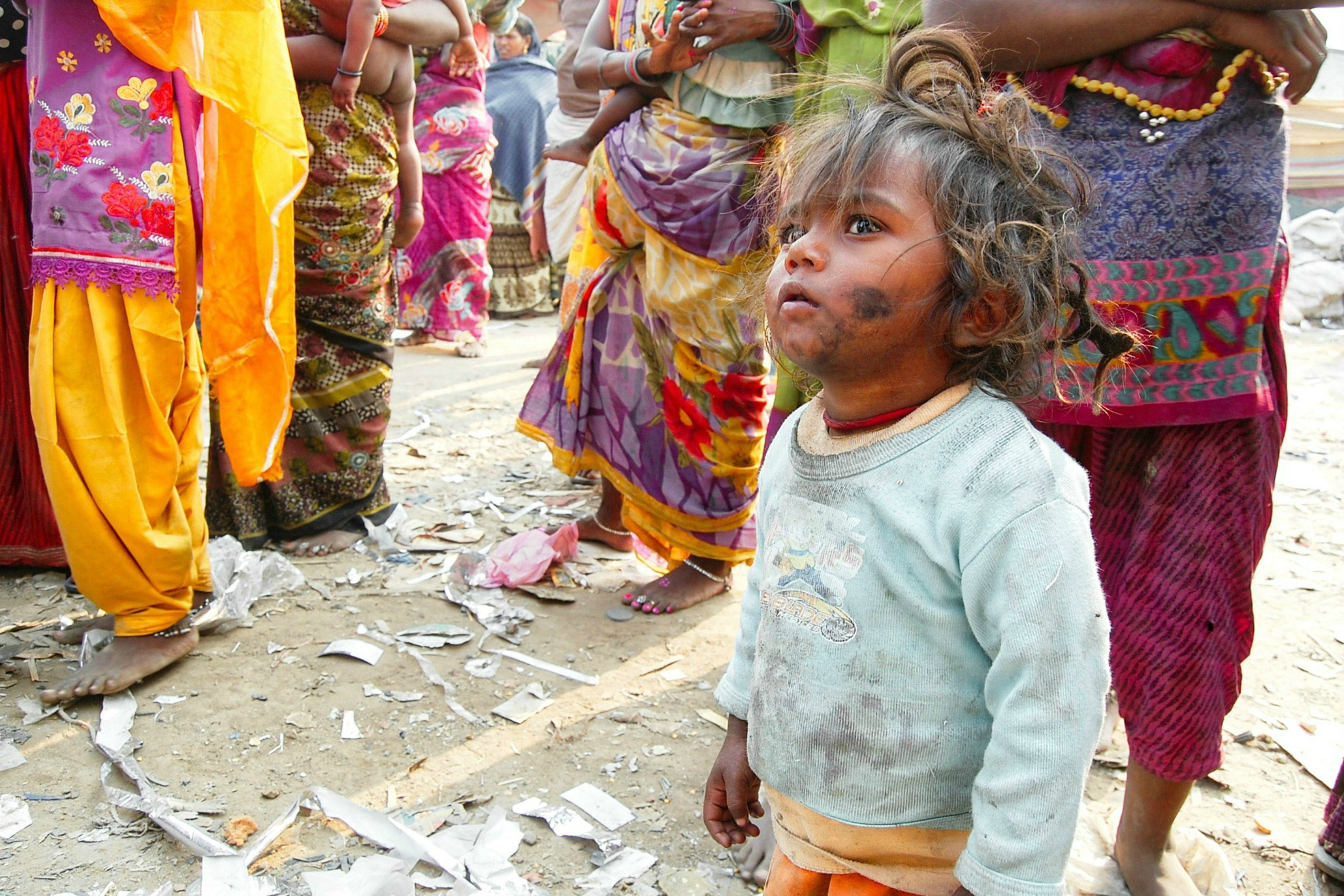 It was late December a few years ago and Carl, my husband, had just left for what was to be his sixth trip to India. This particular winter, we had planned to renovate our second floor bathroom. The first part of this project was demolishing the 1920s dinosaur. Old cracked plaster and lathe walls and ceiling boxed in a 14×7 foot area into which I was squeezing two new small bathrooms. I pulled on an old ragged pair of jeans and a long sleeve T-shirt, slipped in to some heavy weight socks, steel toe boots and work gloves and took to task. Six hours of smacking, pounding and ripping, and a truckload of lathe strips ended me in a foot-deep of plaster chunks, dust and mouse dropping laden insulation.
I was covered in dust … fine plaster dust. The ultra fine particles had cemented onto my skin and worked their way down deep between the hairs of my scalp. Dust caked my nasal cavity and had wormed its way into my ear canals and down my throat.
In India, the dirt and dust epidemic lays heavy on the human population and permeates every aspect of their living. A layer of fine dust blankets every surface. Smog sinks from the viscid atmosphere. The hotels that cater to Westerners clean their windows daily removing the grime that sticks to them.
It's especially troublesome in the homeless and beggar population. Every time we had to stop and get water or supplies, a group of Dalit children seem to come out of the cracks in the ground and surround the car. One little girl in particular captured my attention. She preys on my every emotion, knocking on the window then motioning with the wiggle of her tiny head, her hand to her mouth. She moves away slightly and my eyes shift to her feet. Earth is ground into her skin between the toes of her feet and fingers of her hand, up her tiny legs, into the fibers of her dress and her tangled hair.
Would Jesus get out and wash her feet? I feel compelled to engage her, but am also aware that all eyes are suddenly upon us as the security guard on the street shoo's her away. My recent trip to India blessed me with the opportunity to rub against some of these marginalized people groups. Through medical camps and feeding programs, we can come beside these human beings and show them the love of God, their Creator and lover of their souls.
The fight for daily survival for these people is unknown to me. Housing consists of sprawling structures of tarps, tents, corrugated plastic and tin scraps, straps and ropes – anything found to construct some of the crudest structures I've ever seen. Clean water and food are scarce and come at a high cost. I am keenly aware that we cannot change the scourge that this cruel world has these people snarled in. But, we are all called to try. We are called to share the love of Christ and His transformation-power to as many souls as we can. He died so that ALL may live … not just a few.
In Christ, ALL things are new. Hope is restored to those living in the dust – those cast aside and oppressed, ripped from the walls of humanity and thrown into the heap of rubble to be scooped up. As followers of the Giver of Life and the Lord of Transformation, we have a commission to bring the hope of our Lord and His Love and Grace to those living in the dust.
Julie