We endeavor to end injustice toward the poor while growing God's Church on the front lines of urgent need in India and Nepal.

Every dollar received goes directly to the field!

100% of every donation!
Every dollar that is donated is invested in helping to lift children out of poverty and for establishing new child education centers and churches. We are a volunteer organization. All expenses are paid for "out-of-pocket" by members of our board.
GIVE
We address the causes of poverty by
empowering

socially excluded communities that face discrimination based on caste, ethnicity, religion and gender.
No one deserves to be told who they are.
Transforming people from disenfranchised Caste Identities to

New Creations in Christ
Here, our children line up for morning prayer before they begin their lessons in Math, English, Hindi and Science.
Hope Ascending builds relationships with pastors in India for the purpose of offering tangible support to the people of India. The founder of Hope Ascending makes extended trips to India regularly to meet the pastors, build relationships, assess needs, and ensure accountability. The great strength of Hope Ascending is the strong relational bonds which are formed and nurtured.

Jim Williams
Donor
I discovered Hope Ascending several years ago and was attracted by Carl's passion to aid families in need. I was also attracted to the organization because 100% of my donation goes directly to aiding the children and families.

Craig Fitzgerald
Donor
Hope Ascending reaches into India to support a brighter future for children living in slums. Children are provided with the necessities to go to school.
The founder of Hope Ascending, has traveled there yearly to join pastors on treks into the far reaches of rural India. He has developed valued friendships and honors the culture. All money given to Hope Ascending goes directly towards funding self-sustaining projects and education.

Christine Travers
Board Member
We have been so inspired by Carl's self sacrificing work with Hope Ascending. He has brought supplies, encouragement and hope as well as funding schools and meeting the daily needs of many . We are honored to be associated with this ministry.

Leslie McFarland
Donor
I really love the work that Hope Ascending is doing to help the impoverished in India. Working with residents of India in order to determine what is needed most is so important in this type of work. This is especially true now, during the pandemic, where India is one of the hardest hit by covid.

Alexis Schmier
Donor
We have been donating to Hope Ascending primarily because we believe in their mission and we have seen great results from their work. Many have been helped by this organization in both great and small ways.

Susan Rheaume
Donor
Our aim is to change the tide of oppression waged against those who live outside the margin of human dignity – starting with children.

Each year, we purchase and distribute warm winter jackets for children who attend our tutoring centers and for their friends who live in the adjacent slum. Each year, we buy about 250 coats for $1,250.
Winter Jackets
We purchased and distributed warm quilts in February to families living in a tented community along the highway. We've been feeding them and developing a good relationship with them. The Gospel speaks to people on many levels. $35 each.
Warm Quilts for Homeless
We outfitted a school with 60 new desk and bench sets. They are welded steel and will last a long tome. Total cost was $1,800
Desks & Benches
We provide school uniforms and shoes for children who cannot afford them and who live in Indian slums. You should see their faces when they first put on their school uniform!


School Uniforms
Clean driking water is a luxury for the poor in India. We purchase water filtration systems for schools so that the children may drink safe water throughout the day. One system costs $250.
Water Purifiers
We provide medical assistance and organize medical/health camps for communities of migrants and groups of Dalit peoples. A medical camp for 250 people costs us just $400. This pays for two doctors, a nurse, medicine and vitamins!
Medical Assistance
We provide bibles for new believers because they often do not have access to them and cannot afford them. Bibles cost us between $5 and $10 each depending on the language and quality.

Bibles
We underwrite the cost of ministry training for groups of indigenous new Christians who wish to spread the Gospel accross cultural boundaries. It costs $35 per person per week. There are five total weeks totaling $175 per student.
Ministry Training
The leaders with whom we partner come from poor backgrounds. They are devoted servants of God and willing to do anything to help those in need. We buy them their first vehicle so their ministries to the poor will be successful and more effective. Motorcycles cost us around $1,200 and a new minivan costs $7,000.
Vehicles
We partner with local church leaders in India and Nepal in order to restore hope to disenfranchised communities.
Thankful to God for Hope Ascending. I could have never dreamt to become what I am becoming now without your help, encouragement, love and support. I wish other people felt the same way as you about raising up leaders in north India and Nepal. Every single penny you've invested is worth so much more in HIS kingdom. May God lead you step by step to even greater heights.
Manoj
Hope Ascending is raising up a new generation of leaders, mentoring mature pastors, and strengthening churches in India. Together, we are sharing the Gospel of Christ's love through action to the rejected, neglected, and destitute. Pastors in India have many dreams to do God's work, but after working with Hope Ascending, those dreams have come true. We have a lot to do to extend His Kingdom. I really thank God for your dedication, sacrifice, love and care for my family and ministry.
Pastor Rohit
I appreciate the work that Hope Ascending is doing in India and Nepal. They have connected with the right local partners and are seeing great results! Many rag picker children are now getting an education and filled with hope! Keep up the awesome work!
Pastor Scott
Hope Ascending builds self-sustainable platforms for indigenous compassion ministries so the Gospel may flow freely into communities.
GOOD STORIES
Hope Ascending's Blog
Our Team
Here are the people who make good things happen!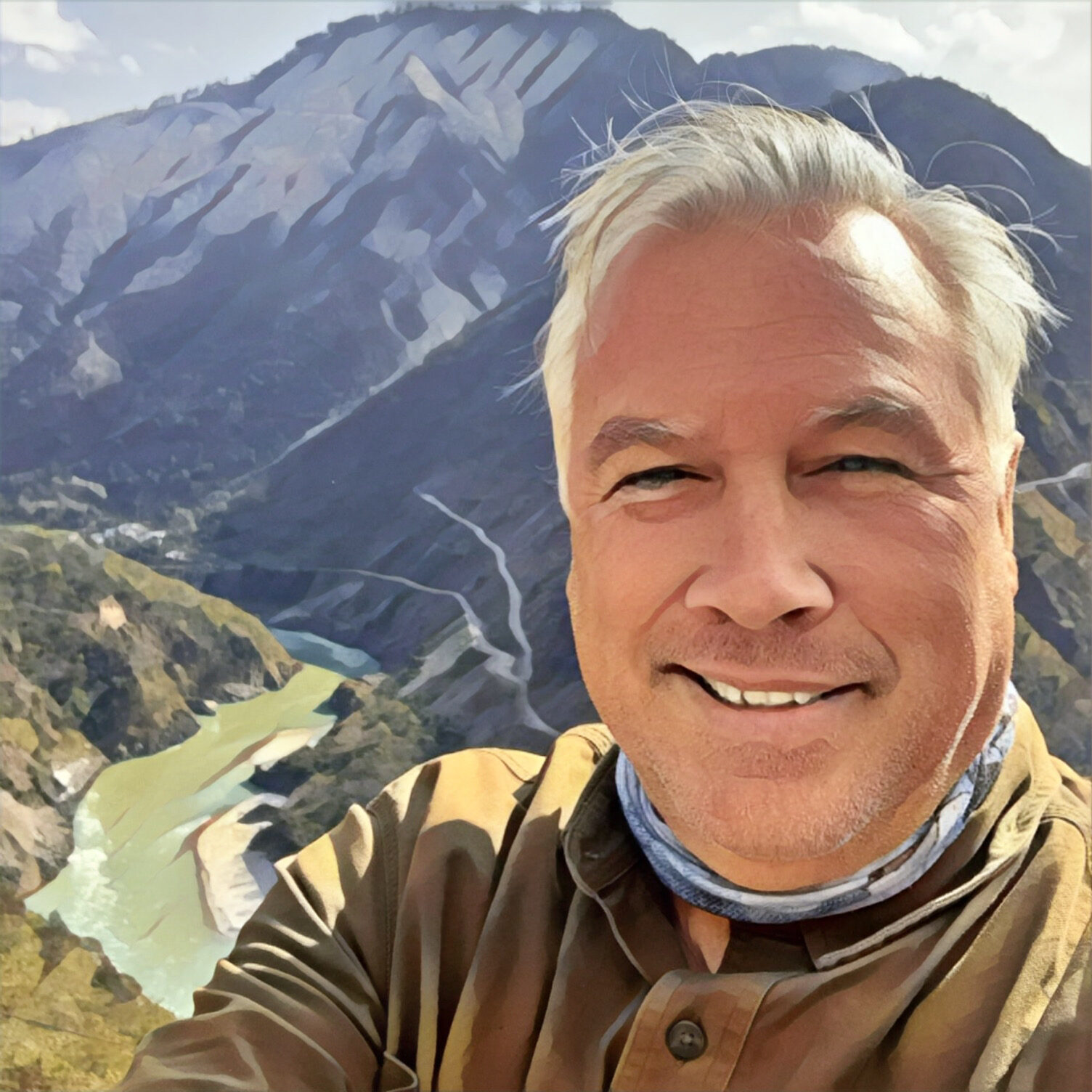 Carl Russell
Julie Oulton
Christine Travers
Michael Mitchell
German Disla