Music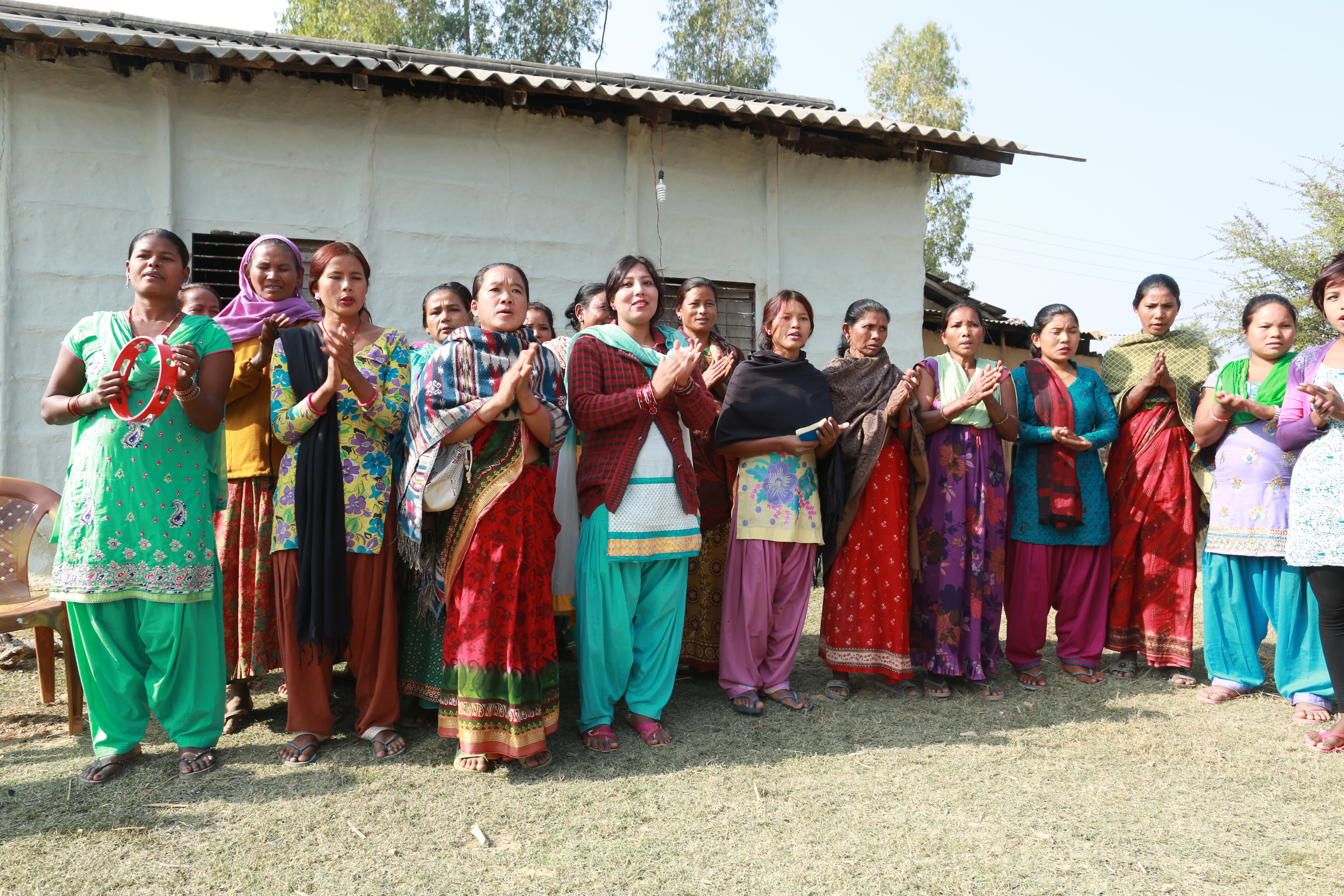 This morning, I awaken to music coming from the "Dance Studio" outside my second floor window at 5:30 AM. Not the worship kind you are seeing in the photo. I had been tossing and turning on what seemed like a sheet stretched over a piece of plywood for a bed, and then this music invaded my space. This is definitely not my comfortable, orderly seaside-town of Rockport. No policemen showed up to quiet the unfamiliar bolly-rhythms rapping and smacking outside my window.
I lay for a while staring at the ceiling fan flapping overhead. My hand washed laundry is hanging on the curtain rod catching the whisper of a drying breeze. The lure of coffee brewing on my kitchen counter is absent. Coffee here comes much later when the tiny cafe opens and it's weak instant Nescafé with sugar, so I slip back into my sleeping bag and zip it up covering my head. One more day – one more 24 hours ahead.
Carl and I both awake. He screeches as he washes his hair in the cold spigot. I know him pretty well and he can go a few days without a hot shower, but get to day four and he's a bear to live with. I am hoping that later today we have hot water for his shower— for my sake! We are picked up and taken to a rural village an hours drive outside the village limits. Mold stained concrete structures dot the landscape on either side of the rugged road. Metal rebar reaches out of rooftops like cattails shooting from a concrete marsh.
The single lane hard surface turns to a pobble laden hard sandy surface. Bicycles are piled with goods that we Americans would not consider loading into a small pickup. A dog zig-zags across the heavily trafficked road while her puppy cries an agonizing lament from the sidelines. She attempts a crossing and is barely missed by a motorbike when she retreats. I'm afraid to look back.
We arrive at an intimate roadside village off a dirt road. It is like so many of the other villages that I have seen on our many hours of traveling through Nepal; except this one has a small Christian community we've come to visit. We enter onto a bare earth pathway, cracked and crinkled underfoot. Dark faces peak out from behind mud packed bamboo huts and brick structures. Some smile at me with apprehensive curiosity, others look with a edge of suspicion.
The huts of this faith-community are meticulously maintained and the broom swept hard-packed surfaces are free from obstruction. I meander around the complex ecosystem. Weeds and grasses are harvested and brought in on the women's backs to feed goats, sheep and cows. Pigs are fed scraps and a mix of corn and grain. A basket of wool fiber sits in a corner waiting for further processing. Eggplant, pumpkins, cucumbers and squash are grown on the higher surfaces from roof tops to vines entwined onto trees. Potatoes, corn, tomatoes, carrots, turmeric root, and onions are cultivated in perfectly square patches of organically fertilized earth. Rice patches are flooded regularly and harvested daily. The leaves of these plants are lusciously green and completely disease free. Some of the animals are roaming free – chickens with their babies chasing behind, goats prancing and grazing, sheep in herds attended by a watchful shepherd. Colossal pigs are tied with a loose rope and waddle in a fairy tale habitation. Everything works within the lotus-folds of a perfect purpose in this village. It's as if every sweep of the broom, every strategically placed hand pump, every hand of thatch and mud applied is moving toward the perfect image of God.
I am simply in awe of the beauty and magnificence of it all. It is Christ in this village . . . the order, the cleanliness, the pride. We sing a couple of simple songs to the beat of a simple tribal drum. Carl shares a word of encouragement with our translator one beat behind his words.
We visit two more villages with similar experiences. Our cab driver that had been with us every day, all day, stood around listening. He was a delightful young man of simple means. It was quite an amazing day filled with glimpses of God's glory and what He is doing here in Nepal.
Julie